Exciting New Program

I am so excited and proud to have been asked to be a part of and contribute to this new innovative program, UNTRAPPED, a 3-month masterclass to escape diet prison. This program is the bridge between body hatred and full embodiment; between restricting, food guilt, and bingeing to a relaxed and peaceful relationship with food; from exercise as punishment or payment to joyful, life-affirming movement. UNTRAPPED is a journey of deep and meaningful change. The program was developed and produced by the amazing Louise Adams and is based on her 20 years of experience as a clinical psychologist, drawing from weight science research, psychology, and Health At Every Size (HAES®) philosophy.

Why work with just me when you can work with all of us!



The big difference with UNTRAPPED is that it also incorporates the knowledge and experience of 12 other health professionals (including me) and each of whom are incredible leaders in the anti-dieting space. UNTRAPPED is a truly unique program as there is no other online space that offers you the opportunity to be guided by such a wide variety of specialist expertise across psychology, fitness, mindfulness, nutrition, self-compassion, research and acedemia. You won't find this incredible depth of anti-diet knowledge anywhere else! And we're all busting to work with you!

Personal Note: I honestly wish this had been around when I first came across HAES in 2006. The value of this program is incredible for the amount of content and the amount of learning from health professionals. Even though I know these experts personally and have been to their workshops, listened to or read their work, as well as talked, laughed and shared meals with them, I am still learning and going WOW at what is in this program.
By way of disclosure this is an affiliate program and while I do benefit financially when you sign up, as my thank you for having faith in this program you will get an additonal full one-on-one session with me valued at $100.
Unleashing the WELL in every BEING!
An innovative service that works with from where you are at, regardless of your size, age, gender or ability. The mission of HAES Health Services is to present nutrition information and choices, not hype or sales pitches. HAES Health Services offers flexible choices and strategies within a coaching and counselling framework using a Health at Every Size® and Non Diet approach.
HAES Health Services currently provides nutrition coaching and counselling, genetic counselling, education and support to individuals, businesses, organisations and schools to develop or heal damaged relationships around food and bodies to transform that relationship into one that meets the individuals needs and that will suit their circumstances and life. Visit the About section for more information.
HAES Health Services is available as a mobile service providing one-on-one coaching packages, group, sessions for groups corporates or organisaitons as well as talks or workshops in the Peel, Bunbury and Perth regions. Appointment available in person or via Skype. HAES Health is also available for talks, presentations at retreats and conferences internationally and welcomes media inquiries.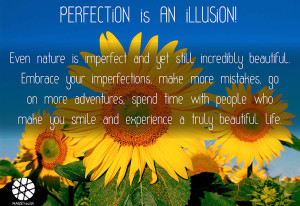 "Health At Every Size is a registered trademark of the Association for Size Diversity and Health (ASDAH) and used with permission."
Tweet