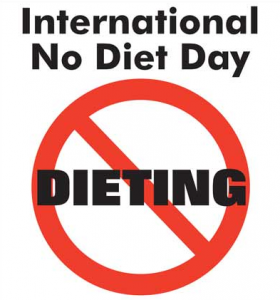 Today is International NO DIE-t DAY.
So for at least this one day, take the pledge:
• I will accept myself just as I am
• I will feed myself if hungry
• I will feel no shame or guilt about my size or eating
• I will LOVE MYSELF for who I am, not who I feel pressured to be.
The history of International NO DIEt DAY began in 1992 by Mary Evans Young. Mary was the director of British anti-diet campaign 'Diet Breakers' and was established to challenge the cultural attitudeas and values that lead to chronic dieting, body dissatisfaction and then eating disorders such as anorexia.
We need to know that dieting can be dangerous.
We need to know that loving our bodies and nourishing them is possible regardless of size.
"In the last five or ten years, it's become really clear that weight loss dieting doesn't work," says food, eating and body image expert Dr Rick Kausman. We just regain the weight, and a recent study even showed that almost two thirds are at a heavier weight than when they start."
"We're focused on the wrong W. We're focused on Weight, not Well-being. We need to allow our weight to settle at what it should be, and we do that by taking care of ourselves."
read more @ https://au.lifestyle.yahoo.com/food/index/article/-/17035208/Focus-on-wellbeing-not-weight-for-International-No-Diet-Day-may-6-2013/
Have a fabulous day today as you celebrate you and live in the joy of the moment DIE-t free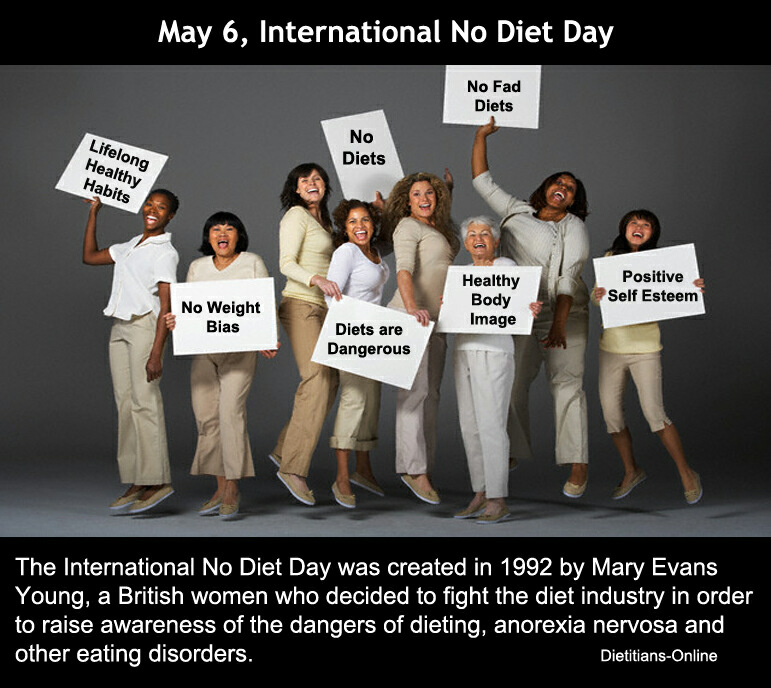 Tweet